I was given the letter "S" by
eeyore1017
to list 5 fictional characters and make comments about them. Here I go:
Type your cut contents here.
Well, I was excited about getting the letter "S" chiefly for this character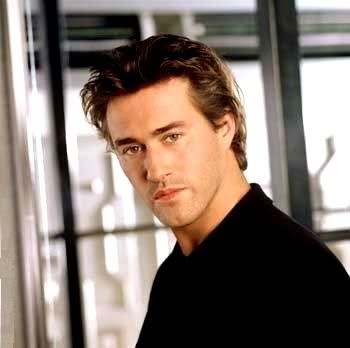 1. Michael Samuelle from "La Femme Nikita"


LFN was my first major fandom experiance, and I loved the show madly. I even went to several LFN Cons (great fun!). And most of my love for the show was tied up in the character of Michael Samuelle. Super-spy, trainer, damaged soul, lover, fighter, protector, tragic hero, villian....Michael wore all those hats and more. Actor Roy Dupuis choose to play Michael in such a quiet, still way that the only clues you got to his feelings were in his eyes, and his deeds. An unbelievable character in a show that never quite got the attention it really deserved.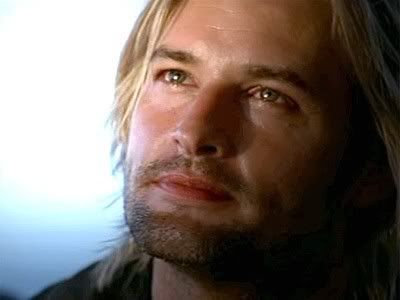 2. "Sawyer" aka James Ford - Lost

Oh, how I love Sawyer. My favorite character from the first season, and my favorite character still. This could've been a very cliched, one note character, but instead I find Sawyer one of the most human, compassionate characters on the island. Josh Holloway does an amazing job with him. I will 'ship SKate, but only because Sawyer loves her, and he's had a shit life, and I want him to be happy. I'm just not sure Kate is the answer for that....how about Juliet?


3. Buffy Summers - Buffy, The Vampire Slayer

OK, so this is a bit predictable for a pick. I always loved Buffy's strength of character, her resolve, and her dedication to service. I also admired her fierce loyalty to friends and family, even when most people would've pitched the obnoxious younger sister off a roof. SMG brought tremendous gravitas to the role. The scenes between Buffy and Angel still get to me. Though SMG had chemistry with almost everyone.


4. Stanley Richmond - Jericho

I loved Jericho. And the bastards cancelled it. Twice! And Stanley was one of my most favorite characters. He was simple, and sweet, but his scenes with Mimi, and his sister always made my heart hurt a little. Stanley was a character I wanted to keep watching. I'm so bummed that he and Mimi never made it to the altar before the network ax fell.




5. Steven Hyde - That 70's Show

This is one of those shows that ran for a good long time, below the radar. I liked a lot of the characters, but if I had to count on a charater to crack me up it was always Red, or Hyde. If I could find a guy with this sort of dry wit and casual cool, I'd be a happy gal. The actor always had spot on delivery.


If anyone is interested in giving this a go, let me know, and I'll give you a letter. :)

Current Mood:

anxious