svgurl
's Lois Love Week.
Since I'm primarily a Clark person, I figured I'd contribute by posting a few blended pics of Clark and Lois during some nice moments, with the appropriate dialogue quotes to go along with the scene.
But I thought I'd start by posting this relaxed candid of Tom and Erica at the CW upfronts before S6. I've always liked this picture, because they both seem so relaxed and just chatting. Sorry its just the back of Erica, but her hair looks great. And Michael looks good too :)
For the SV Clark and Lois moments,
Type your cut contents here.
KARA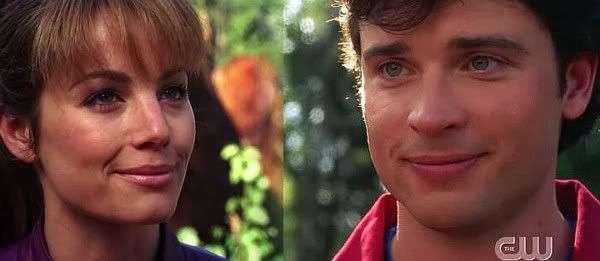 Clark: "What's wrong Lois? I thought you'd be happy to get rid of me"
Lois: "Are you kidding? Who am I gonna pick on?"


LUCY


Lois: "Oh, we're friends now?"
Clark: "Well, I won't tell anyone if you don't."


GONE


Clark: "Do you always have to finish peoples thoughts?"
Lois: "Well, am I right?"


REUNION


Lois: "Stop beating yourself up. That's my job"


EXPOSED


Lois: "What are you doing here?"
Clark: "What are YOU doing here?"


NOIR


Clark: "If thats what you're after, get in line."


BLANK


Clark: "I guess there's a lot of people I can't trust"
Lois: "And you can't tell who they are. Look, you may not remember the players on the board, but you can still play the game"


SNEEZE


Lois: "Uh-oh, does Clarky have the sniffles?"


ARRIVAL


Clark: "You know, I did want to say thank you. You were there for my parents. It means a lot."


APOCALYPSE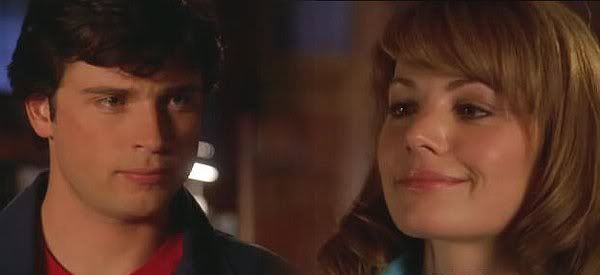 Lois: "I just wish I could make everything alright"
Clark: "You're a good friend Lois"

And thats my modest contribution. I would've liked to do more, but I just didn't have the time.
Though I have to admit, I had so much fun with this idea, I think I might do something like this for Clark and all the people in his life. So, stay tuned to this journal for variations on this theme for Clex, Clana, Chlark, Chlete, and maybe more. When I finally get the time, that is. :)
Here's my contribution to
Current Mood:

anxious