So, this is for Tasabian :)
By special request of
Durq
, I bring you the "Tom w/kids" picspam. :)
I'm going to start with a little something I've dubbed
Ladies, Start your Ovaries!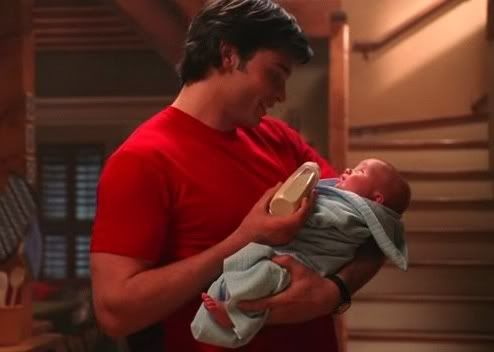 Type your cut contents here.
And this cropped pic from CBTD is just Total Love for me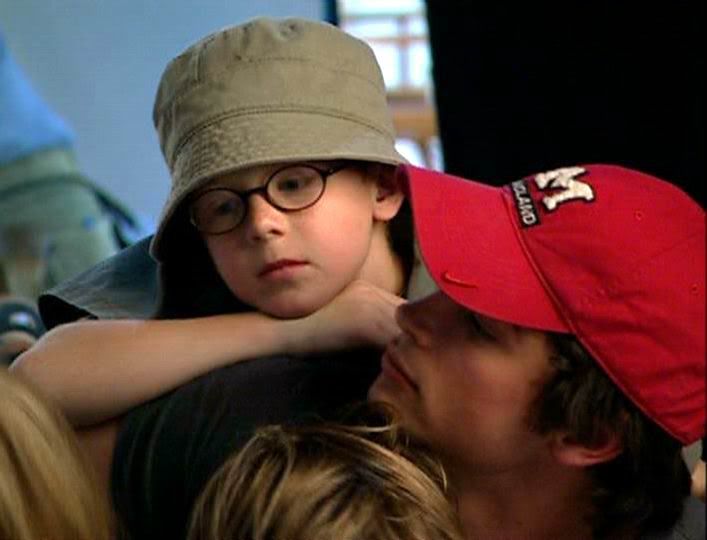 This adorable picture came out early in this season. And the excitement just radiates off that little one.
Here we have Clark playing Daddy to mid-age Evan in "Ageless". In fact, watching Tom around the baby Evan, and mid-aged Evan is the very reason I can't hate this episode.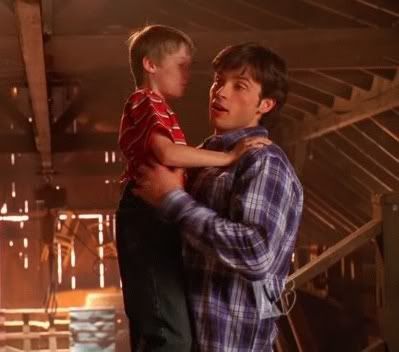 Another kid, this time a fellow actor, who looks beyond jazzed to be posing with TV's young Superman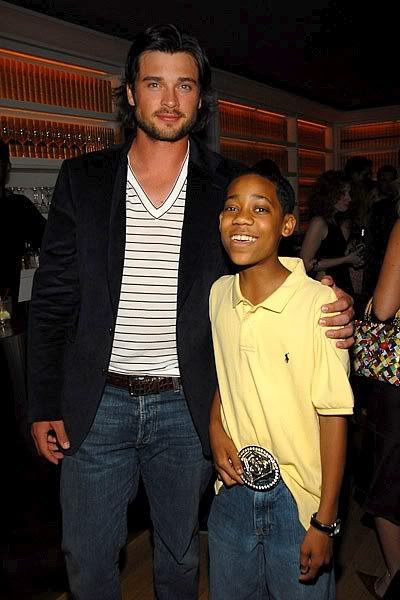 Its no mystery why one of SV's best saves involved a little cutie...and a big cutie! ;)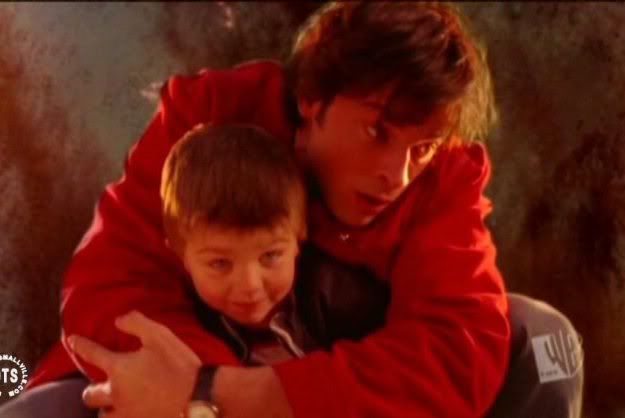 Claddie is Love!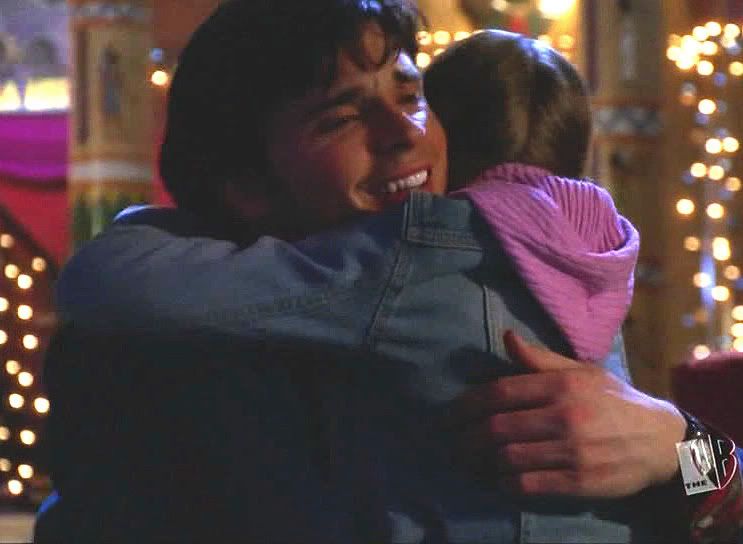 This young actress and Tom were fantastic together. I adore her line delivery on
"I don't know her...I know you
". *Ouch, my heart*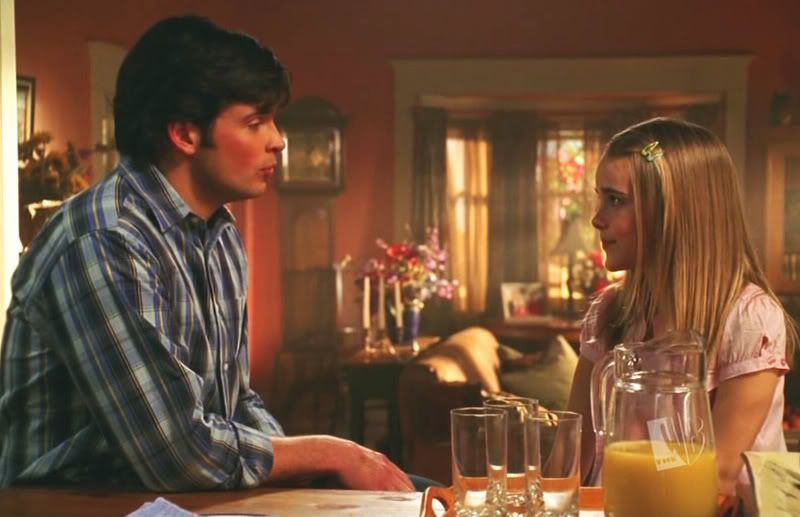 This is too cute.
Another child actor on SV that Tom had great chemistry with was the kid who played Ryan. Here our youngster hopes he grows up to look like his older co-star one day.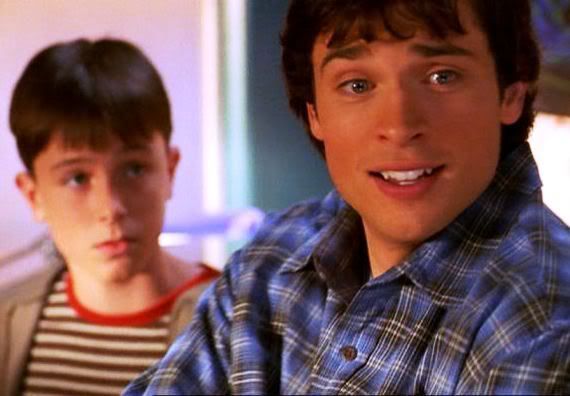 These two are very heartwarming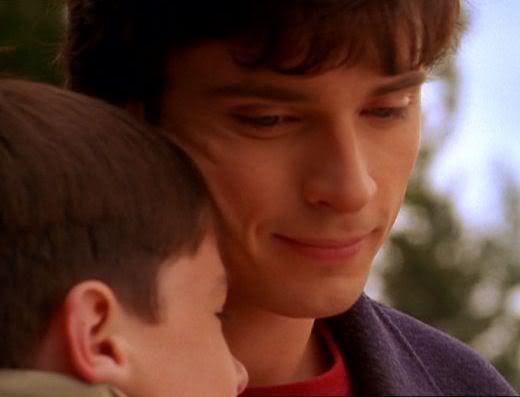 And its all very Sad :(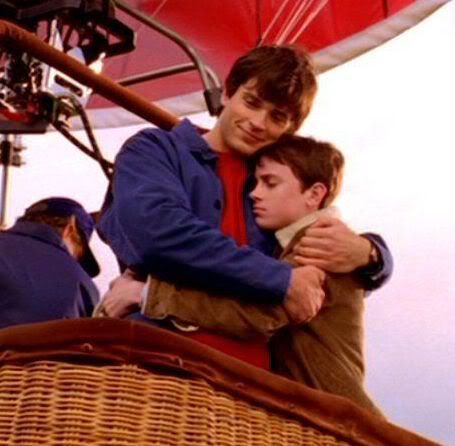 Tom seemed perfectly suited in the role of big brother in the CBTD movies
Even behind the scenes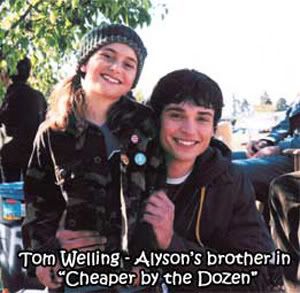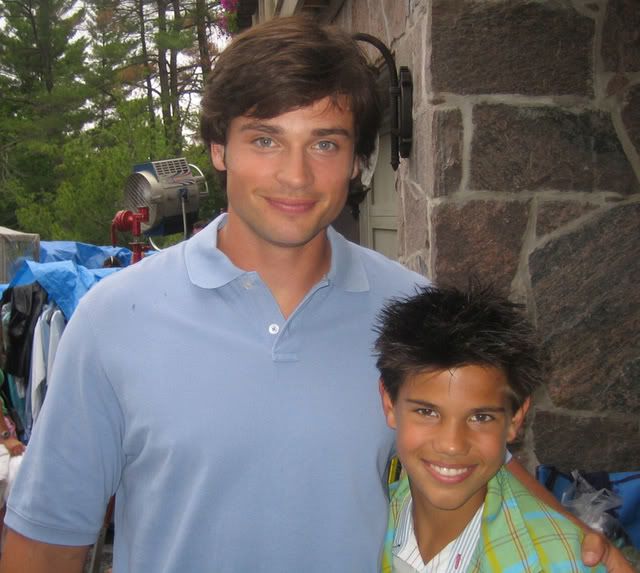 I suspect our Tom will be a great Dad one day.
I got a request for this on the TW thread on TWoP, and thought it would be nice to crosspost this over here as well.