As I said when I posted my Smallville finale review, I had intended to do a series of follow-up posts regarding Smallville. One that would address S10 overall, and how the Finale resolved what the season brought up. However, I can't seem to get that one off the ground. I stated to write something up last night, and 4 large paragraphs in, I realized that I hadn't even gotten past the premiere and the AI Jor-El stuff. So, that was definitely a tip off that I was having a problem writing a coherent post that didn't turn into a ranting, rambling manifesto.
So, instead of going there, I think I'll try something fun and frothy instead, suggested to me by the charming and lovely
tasabian
Her idea was a simple walk down memory lane. Maybe something like this will kick start my creative juices for a more in depth, complicated post (and maybe not).
So, here's the question/game.....My Favorite Clark Scenes With <insert character name>
Since I realize how this could become unwieldy, I think I'm going to limit this first post to just 4 characters. Lex, Lana, Lois and Chloe. If this turns out to be something we can have some fun and laughs with, I'll expand it beyond those 4.
So, what do you guys say? Want to play with me?
EDITED to include my choices for Clana, Chlark and Clois under the cut. I'm still working on my choice for Clex
CLARK and LANA
I'm going to have to choose their first scene in Hidden. Its so adorable, and joyous. Its a young couple in love, which is very obvious. Was it right for them to sleep together under Jonathan Kent's roof? Well, no, but thats one of the things I liked about it. This was Clark and Lana acting carefree, and like 2 teenagers in love, and discovering the wonders of a sexual relationship. And its sexy. Lana is obviously nude (or mostly), and the first thing she pulls on is Clark's shirt. The sheet on the bed is nearly off the mattress. And the intimacy in the way they touch, kiss and hold hands is on display. If Clana was like this all the time, I'd have 'shipped them hard. And Tom and Kristin never had more chemistry then what they had in Mortal and Hidden.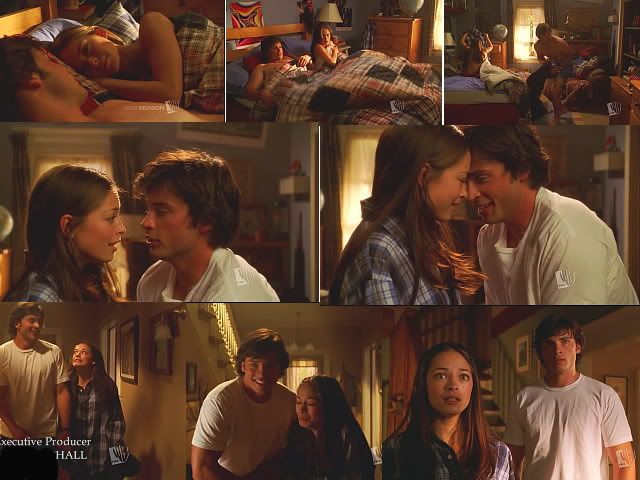 Whatever might have come later, this was always my favorite reveal scene. I love the context of it, with Chloe being drawn through the portal, and ending up at the FOS with Clark. I love his reaction when she reveals that she knows. And I simply adore the conversation that follows at the hospital. Chloe said just the right things, and the whole scene is just played so beautifully by Tom and Allison, who demonstrated some really easy friendship chemistry for a long time on this show.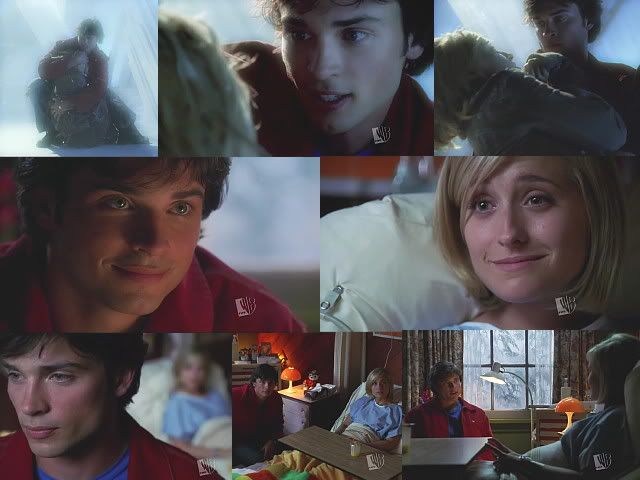 For me, Clark and Lois' most romantic moment started with Lois trying to attack Clark because she was a zombie. I loved Rabid. Its probably one of my favorite eps from S9. And part of that is the Clois scene that takes place in the rain, as Clark struggles to hold onto Lois as she's transformed back into her normal self. This scene is gorgeous to watch, and I'm not sure Tom and Erica ever had more chemistry then what they had in this moment. It was crazy romantic, but in a subtle way. Just holding each other in the rain.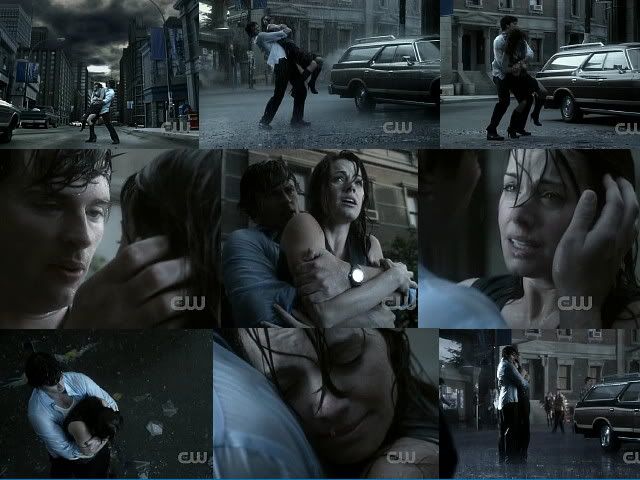 Hey folks, its been a while :)
Current Mood:

calm