Last year, I posted some pictures of my house, done up for Christmas, and you guys seem to get a kick out of my animal menagerie, which, SURPRISE, has grown this year! And I haven't even gotten my light up Rhino yet. Yes, you read that right! I did restrain myself from also purchasing the Christmas alligator, and the Christmas Hippo....for now. But see, there's a guy up the block, and he's got 3 times as many animals as me, and that shit ain't right!
This is my favorite new member of the Christmas zoo
Its the Bumble!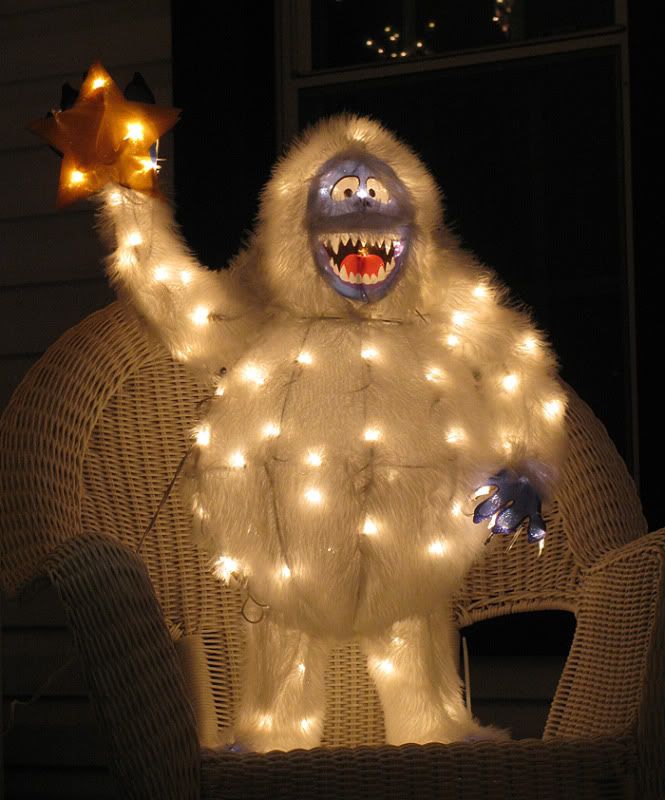 I'll put the rest of the shots under the cut
We acquired 2 different bird families this year.
First, its the Goose Family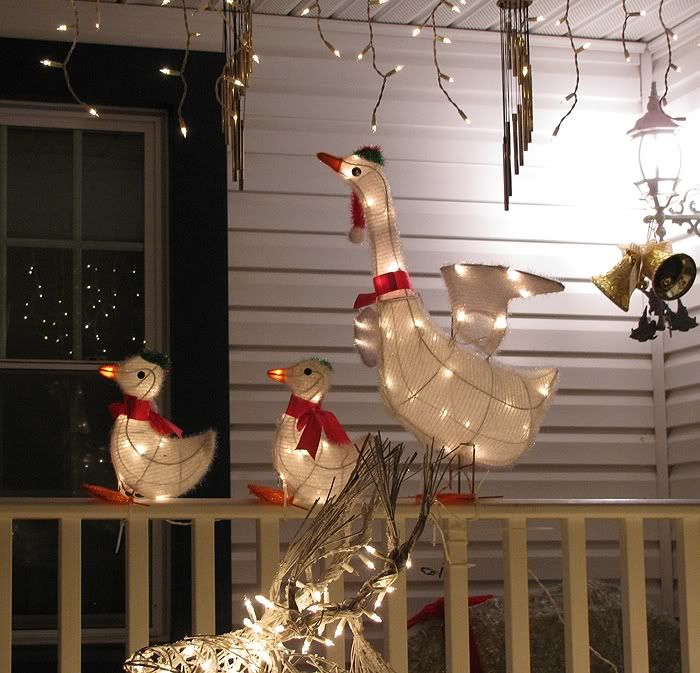 And here's The Chicken Family...because nothing says "Christmas" like a yellow chicken family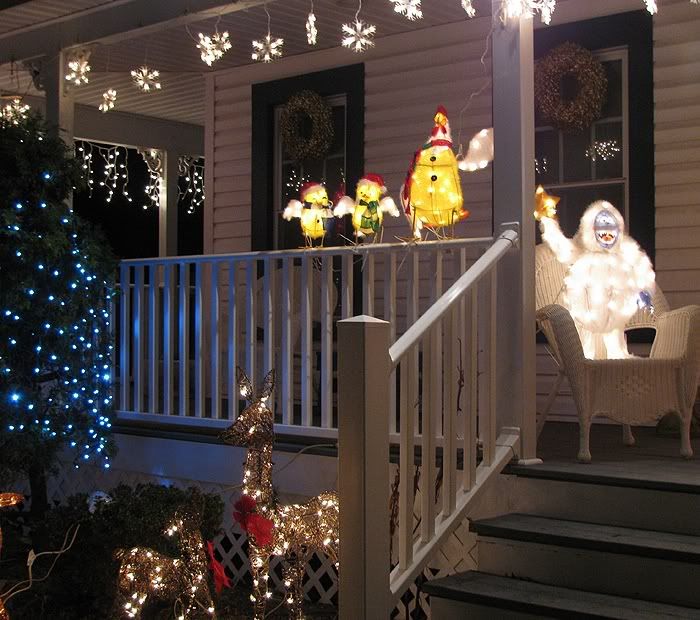 The little Polar Bear is new, the bigger one we got last year. We also have a Polar Bear that skies, and 3 blow-up Polar Bears.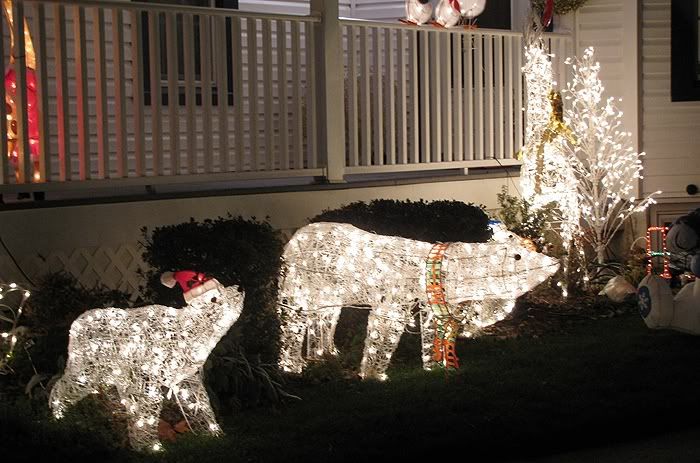 Here's my herd of moose. The one on the right is new (and so sparkley!). The mooses intermingle with some of the reindeers, because we believe in interaction between the species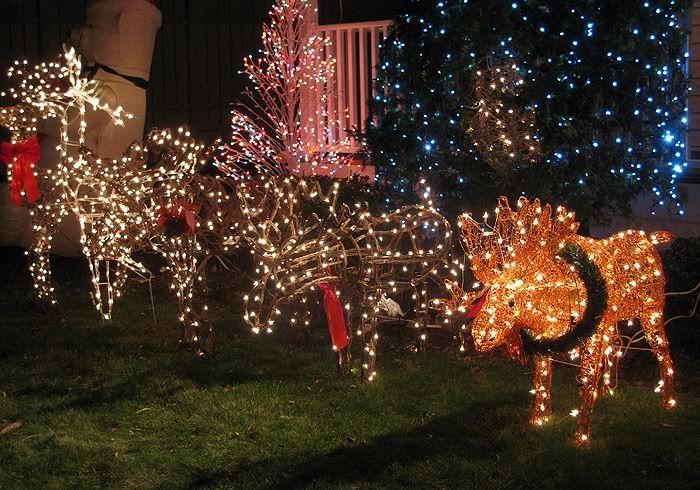 This is my new Giraffe. Because, again, you can't really think of Christmas without thinking of giraffes (and speaking of that, why don't they have light-up elephants. I'm going to find someone to complain to).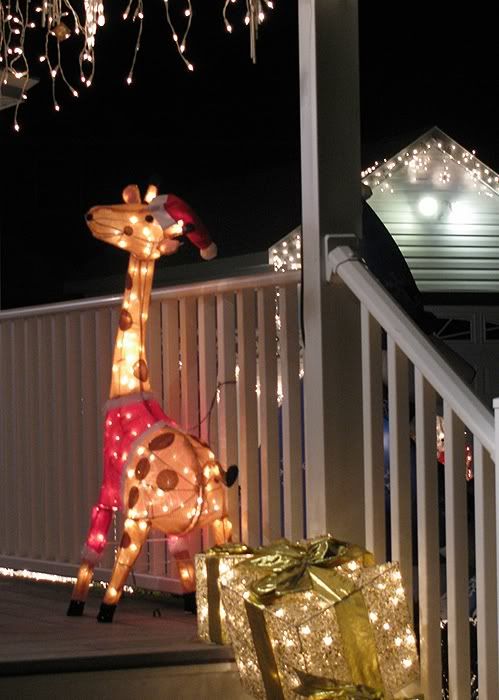 And this is the Parrot That Rules Them All!! I love my parrot. Probably more then is entirely healthy, because really, these things don't have a long survival rate.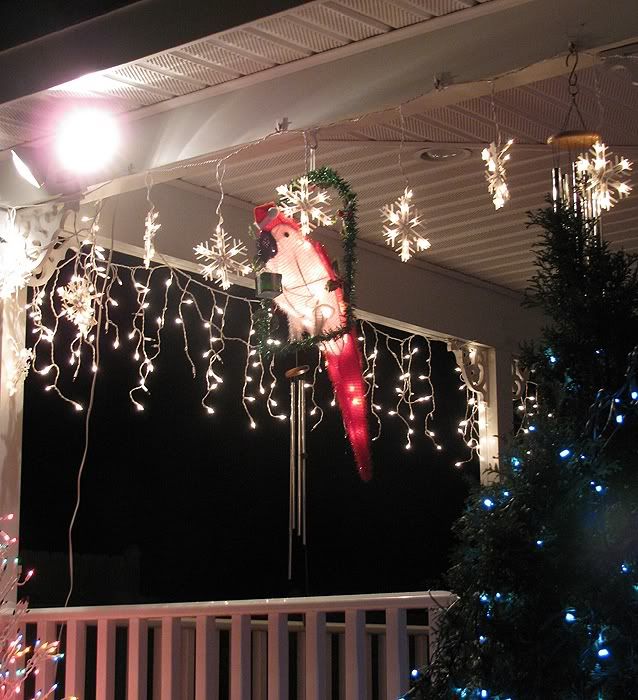 And this is a picture of the whole monstrosity from the street view. Its not a great picture, but I've never really figured out how to take night pictures. I actually think the house looks really pretty this year. Of course, every time it rains heavily, half the lights go out, and when its really windy, all the mooses and reindeer look like they went on a bender and fe1l over, and the giraffes head keeps falling off...but, ya know, besides that, it looks good.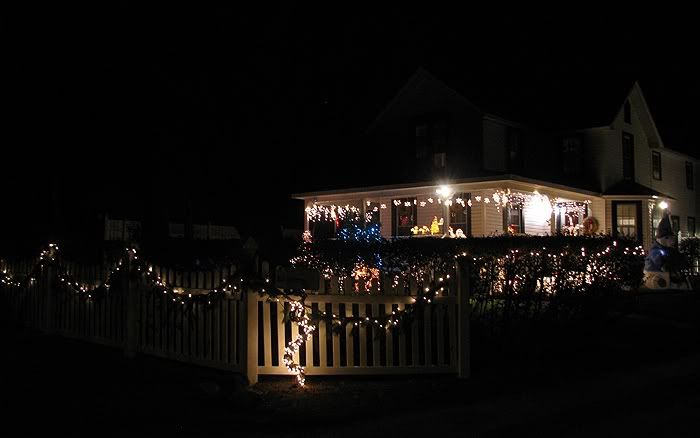 Current Mood:

bored