Ah, I know these are the pics most of my flist wants to see. Again, its a random bunch. I have better, I have worse. I cropped Souders and Peterson out of most of the shots, because lets be honest, does anyone really need to see pictures of them? LOL
As I said before, Tom was charming, articulate (if a little inscrutable with some of his answers), handsome as can be, and very much in control. But, I think I missed a little of that shyness he had last year. This year, he came across very much as a producer. What I mean by that is that he clearly had a job to do, and he took it seriously, and thats what came across.
One of my biggest beefs with the SV panel was the way the seating was done. It isn't unlike how it was done last year, but that was a bigger cast. The way it was set up here, poor Cass seemed out there on her own, and on the other end, Erica and Justin seemed to be zoning out a bit (Erica even says as much when a question is addressed to her), while most of the action took place between Tom and John Schneider (who really became a HUGE presence on the panel), and Souders/Peterson a bit less so. Compared to someone like an Eric Kripke, who is really funny and is better at selling the show, Souders and Peterson just didn't feel like they said much, and what they did say was rather vague. For instance, on the panel itself, they never mentioned 2 of the big returns coming up. Their answer about Chloe was vague. Well, there answers about almost everything was vague.
Once again, the questions asked were beyond lame. I don't know why SV fans have such a hard time coming up with good questions. But then again, I didn't get off my ass, so maybe I should just shut it.
But, I think my biggest disappointment was that there was a general lack of joking among the cast. They didn't really seem to engage each other, and make inside jokes, and laugh with each other. Tom seemed seperate (no doubt due to seating placement). Even a great opener, like Justin Hartley saying he'd like to play Lois Lane, wasn't picked up and run with by another member of the cast.
We saw a lot of great panels during my 4 days of Comic Con, and SV was tops for seeing Tom in the flesh (SEXY BEAST!!), but middle of the road as far as panel content.
As always, the SV cast is gorgeous
Tom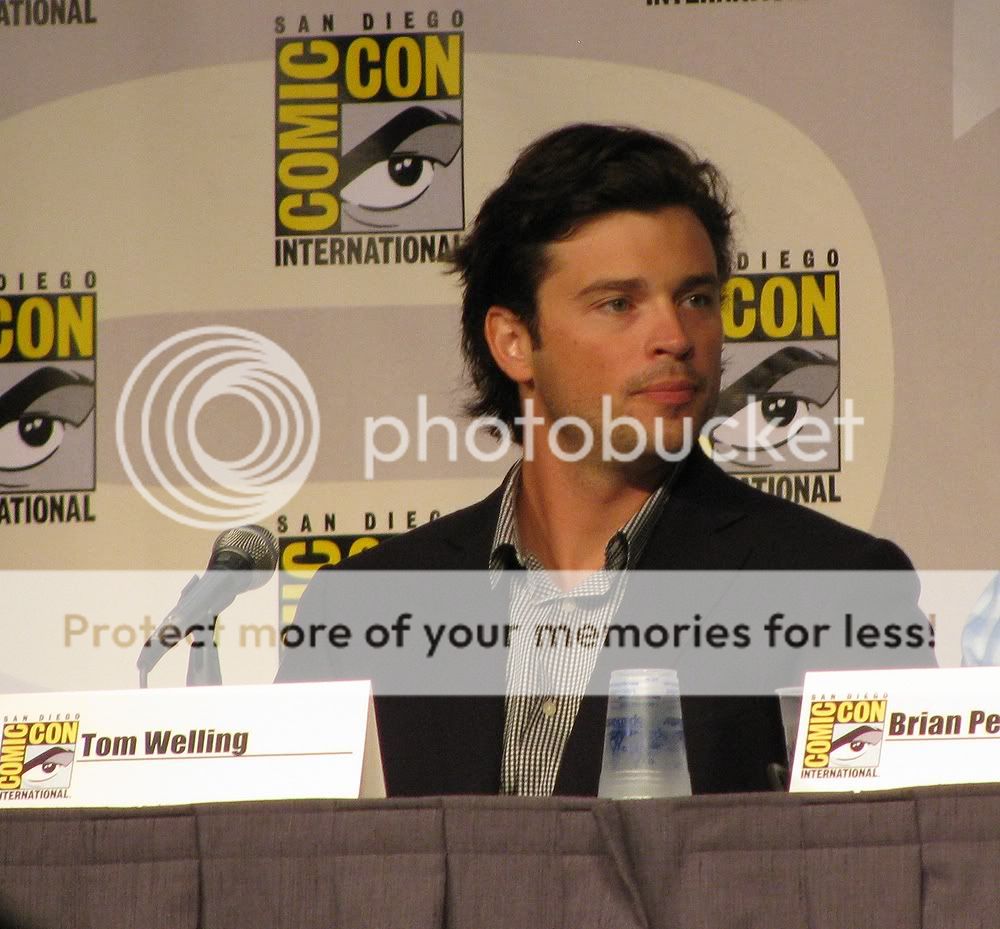 Tom and John
John
Cass
Erica
More SV pics to come later :)
Current Mood:

relaxed